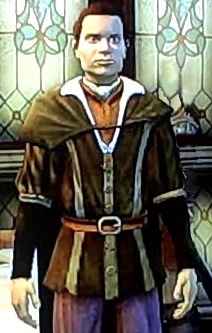 Leon is the younger stepbrother to Scarlett, son of her foster mother, Jarta (though he is no relation to Death.) They were both raised in the village of San Pasquale. Their relationship is complicated.
Leon is headstrong and reckless, determined to make a name for himself and do great things. He will follow Scarlett to Venice, join the same Guild as she does, and generally keep turning up in all the wrong places.
Ad blocker interference detected!
Wikia is a free-to-use site that makes money from advertising. We have a modified experience for viewers using ad blockers

Wikia is not accessible if you've made further modifications. Remove the custom ad blocker rule(s) and the page will load as expected.